Omaha Drug Crimes Lawyer
Fighting for the Accused in Douglas & Sarpy Counties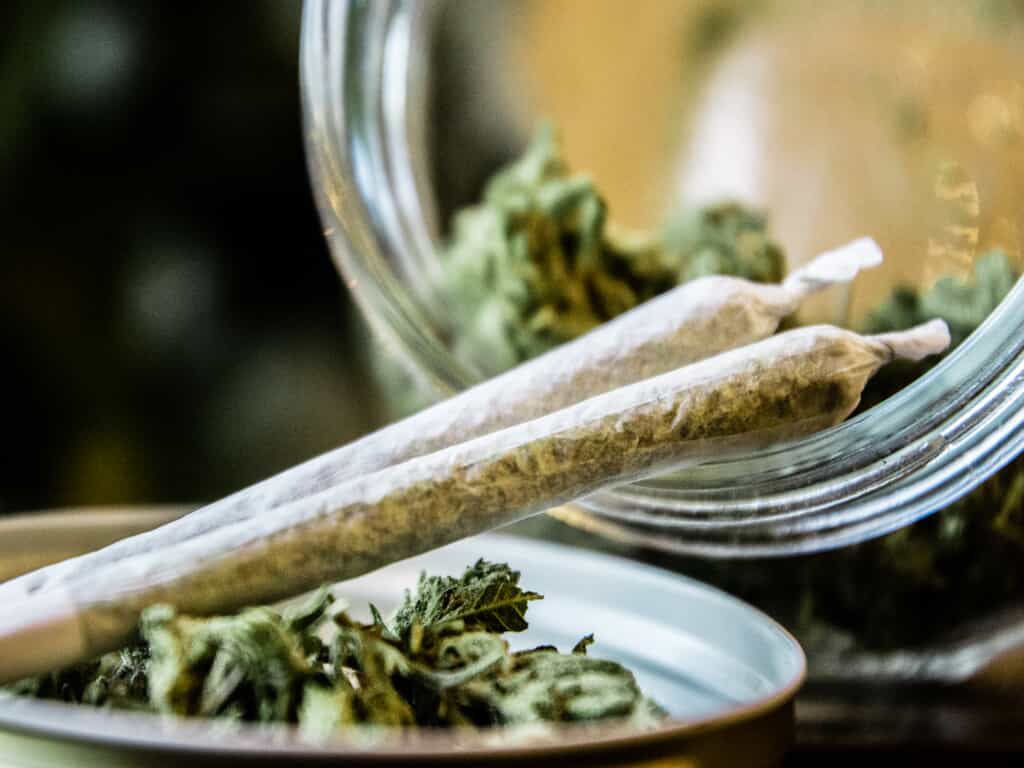 Drug offenses are generally the most common of all alleged crimes brought before courts in Nebraska, as well as across the nation. While other states have legalized marijuana for both medical and recreational use, in Nebraska it is still illegal to knowingly possess marijuana even in small amounts for personal use. Other controlled substances fall under Nebraska's schedules of controlled dangerous substances which is similar to the federal government's list of drugs. If you are caught possessing any type of drug, even fraudulently-prescribed prescription medicines such as opioids, you will face a drug charge.
Should that happen, you will need strong legal defense. At Michael J. Fitzpatrick, Attorney at Law, you can rely on the trusted counsel and defense of a former city and county prosecutor who is also a former police officer. Because of his strong background in criminal law, our Omaha drug crime defense attorney is a top choice for your defense. We provide close personal attention as well as an aggressive approach to helping you mitigate the consequences of a drug charge.
---
Find out how we can help! Contact Michael J. Fitzpatrick, Attorney at Law for a free case evaluation.
---
Nebraska Drug Penalties
What are the drug penalties in Nebraska? If you have been charged with possession of a controlled substance in Nebraska your penalties will depend on the following factors:
The type of drug
The quantity of drug found in your possession
Any prior convictions
Whether intent to manufacture or distribute had been established
In Nebraska, five schedules of controlled dangerous substances have been established. These are ranked according to their probability for abuse and addiction as well as medical value. Schedule I and II drugs are considered the most dangerous and addictive and include drugs such as cocaine, heroin, and methamphetamine.
Where large quantities are found, possession with intent to sell, distribute, manufacture, or traffic will likely result, leading to much harsher penalties. For personal possession, penalties may include up to 5 years in prison and fines of up to $10,000.
---
If you are facing drug crime charges in Nebraska, schedule a free consultation to view your options.
---
Nebraska Marijuana Laws
The use of marijuana in Nebraska is illegal and can result in severe penalties. A first-time offense for possession of marijuana in Nebraska will result in a citation, a $300 fine, and you may be required to complete misuse of drugs course.
Additional possession charges and the amount found on a person at the time of their arrest will determine the severity of their penalties. Most possession charges will result in a misdemeanor charge. However, in extreme cases, possession charges may result in felony charges. Felony marijuana possession in Nebraska is punishable by up to $10,000 in fines and up to five years in jail.
Drug Crimes Defense in Omaha
As in any criminal case, defense strategies do exist, evidence can be challenged, and legal options may lead to reduced sentences, dropped charges, or other positive outcomes. You will need a competent attorney in your corner to achieve these kinds of results. That is why we urge you to consult with Michael J. Fitzpatrick, Attorney at Law as soon as possible.
---
Schedule a free case review to receive fierce defense, no matter what charges you may be facing!
--- Why You Should Choose Michael J. Fitzpatrick
Stack the Odds in Your Favor
Free Initial Consultations

Our clients never pay for their initial case evaluation. Contact our firm today to get started.

20+ Years of Legal Experience

As a former police officer and City & County Prosecutor, Michael J. Fitzpatrick has unique set of skills that will benefit your case.

A Glowing Reputation

Michael J. Fitzpatrick is one of the premier attorneys throughout Nebraska and is highly regarded by the local legal community.

Certified in Field Sobriety Testing

Attorney Fitzpatrick has the unique skill set of being certified in field sobriety training and breathalyzer testing.