Omaha White-Collar Criminal Defense Lawyer
Defending Against White-Collar Crime Charges in Douglas & Sarpy Counties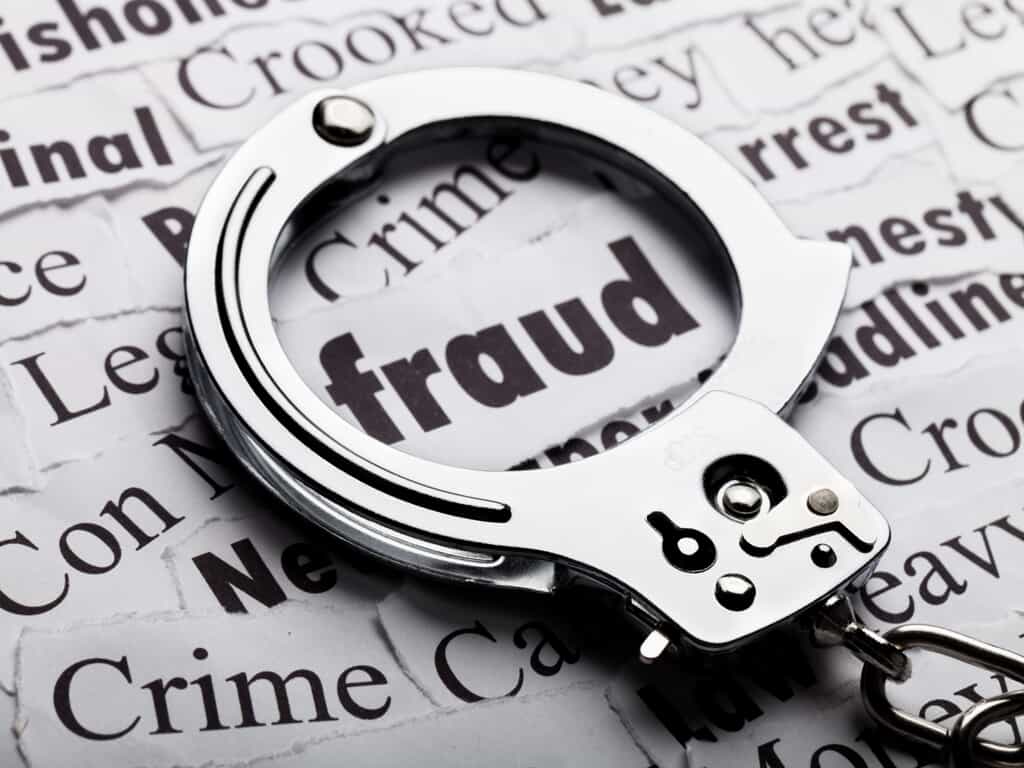 Are you under investigation for a white-collar crime? Have you already been charged with a white-collar misdemeanor or felony? Whatever the situation, you need a strong and skilled defender in your corner as soon as possible. It is never smart to be questioned by law enforcement without the protection of an attorney, and once you have been charged, your first priority should be to obtain proven representation.
At Michael J. Fitzpatrick, Attorney at Law, our criminal defense attorneys defend individuals throughout Douglas and Sarpy counties with aggressive and thorough representation. Our firm is dedicated to seeing that your rights are protected, that your best interests are served and that you receive fair treatment throughout the duration of your case.
Have you been accused of a white-collar crime? Call Michael J. Fitzpatrick, Attorney at Law, today at (402) 809-5008 or contact us online to schedule a free consultation with our Omaha white-collar crimes attorney.
What Are White-Collar Crimes?
White-collar crimes are nonviolent offenses committed by professionals, persons in authority, politicians, entrepreneurs, and similar individuals and groups. These crimes are most often of a financial nature based on greed and deception.
Examples of white-collar crimes include:
Credit card fraud
Mortgage fraud
Health care fraud
Bank fraud
Mail fraud
Insurance fraud
Tax fraud
Wire fraud
Bankruptcy fraud
Forgery
Identity theft
Falsifying documents
Tax evasion
Embezzlement
Bribery
Racketeering
Conspiracy
Investment scams
Ponzi schemes
Securities fraud
Contact Our White Collar Crimes Attorney in Omaha Today
Michael J. Fitzpatrick, Attorney at Law, defends both individuals and businesses in the above offenses. We understand that facing these allegations puts overwhelming stress on both you and your family, and we will work diligently to help you protect your constitutional rights. Your first step is to contact us so we can review your situation and provide the guidance you need when exploring your legal options.
Contact Michael J. Fitzpatrick, Attorney at Law, today to get started with our Omaha white-collar criminal defense lawyer. Why You Should Choose Michael J. Fitzpatrick
Stack the Odds in Your Favor
Free Initial Consultations

Our clients never pay for their initial case evaluation. Contact our firm today to get started.

20+ Years of Legal Experience

As a former police officer and City & County Prosecutor, Michael J. Fitzpatrick has unique set of skills that will benefit your case.

A Glowing Reputation

Michael J. Fitzpatrick is one of the premier attorneys throughout Nebraska and is highly regarded by the local legal community.

Certified in Field Sobriety Testing

Attorney Fitzpatrick has the unique skill set of being certified in field sobriety training and breathalyzer testing.